I realize that this is an odd post, something that I would normally not talk about, or consider putting in my blog post. However, a wonderful person suggested that we talk about a book or books that inspires me and keeps me going; that would be the
"The Left Behind"
series from Tim Laye and Jerry B. Jenkins!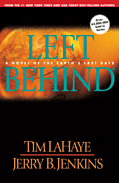 Photo is courtesy of the "Left Behind" series website. Click
here
to check it out! I am a Christian and I struggle with it everyday. This series inspires me because no matter how hard the struggle is, either in every day life, or down to the simplest thing, it will end and everything will be alright. So when I seemed overwhelmed, or unsure of what to do, with inspirational projects, if I trust in my higher power, things will turn out alright!
One of Stampin Up! decor elements says it all in our house (though we are
never
perfect LOL):
#114775;
$26.95. You can order it now for your home, just click on the shop now. I look at it every day and speaking of which, I hope you have a great one!
Teresa Hafso has been a stampin up demonstrator for 18 months. Teresa says: I love how stampin up has given me a job that is fun to do from home. My stampin up income along with my husband's checks are paying our bills.